Leasing Overview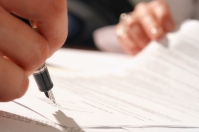 Leasing Defined
A lease is a contractual arrangement in which a leasing company (lessor) gives a customer (lessee) the right to use its equipment for a specified length of time (lease term) and specified payment (usually monthly). Depending on the lease structure, at the end of the lease term the customer can either purchase or renegotiate the continued lease of the equipment.
Leasing Works for Any Type of Business
Every imaginable type of organization leases throughout the world including proprietorships, partnerships, corporations, government agencies, religious and non-profit organizations. A significant number of American businesses lease at least one of their equipment acquisitions and nearly all say they would choose to lease again
Almost Limitless Possibilities
You can lease nearly anything associated with the operations of your business (including all types of capital equipment, hardware, software, and soft costs such as installation and consultation).
How To Lease With TRIO Display
Fill out a short online lease application. Our leasing partners will review your application and contact you the moment you are approved to begin the leasing process.
---

687A Turquoise Street • La Jolla, CA 92037 • Trio Display Copyright ©1990-2009