Fixture and Equipment Leasing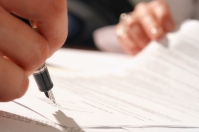 TRIO Display is excited to offer expanded leasing services to our new and established customers. Leasing provides the average shop owner a valuable competitive business advantage regardless of store size, industry or economic climate. Store fixture and equipment leasing offers the following benefits:
Free Up Cash
Cash flow is essential to the financial health of any business. Leasing lets you keep more money in the bank for day-to-day expenses and emergencies.
Expand Your Budget
Sometimes the difference between a good store and a great store is a few thousand dollars worth of upgraded fixturing, graphics or multimedia. Leasing lets you move beyond the bare essentials and allows you to one-up the competition without breaking the bank.
Reduce Startup/Upgrade Costs
Creating and maintaining a retail environment can often lead to sticker shock. Whether you're a starting a new enterprise or expanding your existing business, leasing allows you to spread your initial investment out over several months and ease the financial burden of upgrading your store or creating a new one.
Realize Significant Tax Savings
Monthly payments on operating leases are typically viewed as operating expenses offering significant tax benefits. Using Uncle Sam to your advantage can make the difference between scraping by and proper financial health.
Want to learn more? Take a look at our "Leasing 101" section for an in-depth review of the leasing process and what to expect from this important business decision. Are you ready to start the application process? Simply click the "Apply Now" button below, or call us at (800) 454-4844 for further assistance.
---

687A Turquoise Street • La Jolla, CA 92037 • Trio Display Copyright ©1990-2009